Critical Limb Ischemia – Limb Salvage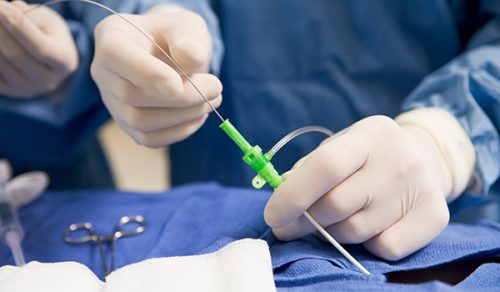 What is Critical Limb Ischemia
Critical limb ischemia (CLI) occurs when blood flow through an artery of the lower extremities becomes severely blocked. CLI is a painful condition that causes extreme discomfort in the feet and toes, even while at rest.
When left untreated, CLI can cause sores and wounds that are unable to heal due to reduced blood flow, eventually leading to gangrene (tissue death) and potentially amputation.
Limb Salvage – Avoiding Amputation
The development of minimally-invasive revascularization procedures provides an alternative to amputation – and an improved quality of life for patients suffering from CLI. Dr. Leon is committed to amputation prevention through technology, treatments, education, and outreach.
Give us a call at (325) 999-1212 to schedule an appointment or send a message through our Contact form today. Early diagnosis and treatment for PAD is the most important factor in avoiding critical limb ischemia.